JMC PAPERS' new Kraft Paper Mill in Mexico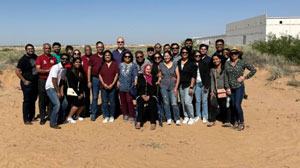 MC Papers to set up a paper mill on the border of Mexico.
Keen expert in applying state-of-the-art technology to provide cost effective custom designed-solutions to fulfill need of customers. JMC Paper Tech Private Limited is one of the largest Manufacturer and Supplier of "Pulp & Paper Industry" and set up their own paper mill in North America.
Ms.Yesha Patel, Chief Executive Officer of JMC says that "We are delighted to announce the groundbreaking foundation stone ceremony for JMC PAPERS' new Kraft Paper Mill on the Mexico Border. Our company is expanding its operations and investing in a state-of-the-art mill with a production capacity of 150 TPD.
The new mill project represents our commitment to providing high-quality paper products to meet the ever-increasing demand in the global market. With the latest technology and environmentally friendly practices, we aim to be one of the leading producers of Kraft paper in the region.
We are proud to be a part of Mexico Border's industrial landscape and to support the local economy with our investment. This project is expected to generate numerous employment opportunities and contribute to the region's development.
The project is scheduled to be commissioned in May 2024. We are confident that our team's expertise and dedication will ensure a successful launch.
We believe this new investment will strengthen our position in the global market and enable us to further serve our valued customers with excellent quality and service".
Paper imports jump 47% in FY23, China main beneficiary says IPMA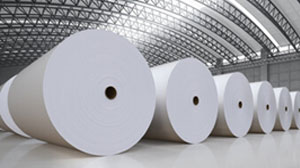 India's paper and paperboard imports have jumped just over 14% in volume terms and nearly 47% in value terms in the financial year 2022-23.
According to the latest data issued by the Directorate General of Commercial Intelligence & Statistics (DGCI&S), total imports inFY23 at ₹11,513 crore was up from 7,839 crore in FY22 and nearly double the 6,140 crore clocked in FY21. More importantly, imports from China have increased a stupendous 112%, while imports from ASEAN countries went up by 97% during FY23.
While the growth in imports have been across all grades of paper, the highest jump has been in the import of uncoated writing & printing paper at 102%, followed by coated paper and paperboard at 51%, and tissue at 41%. The top import sources of uncoated writing & printing paper are Indonesia, Singapore and China while that of coated paper and paperboard are China, Japan and South Korea.
According to Pawan Agarwal, president, Indian Paper Manufacturers Association (IPMA), imports of paper and paperboard into India have been increasing at a fast pace in the last three years despite adequate domestic production capacity.
While the domestic industry is grappling with the issue of producing paper and paperboard at competitive costs in view of rising raw material and energy prices, substantial quantities of paper and paperboard are imported into the country at significantly lower costs benefitting from nil import duty from ASEAN, South Korea and Japan under the respective free trade agreements, and preferential import duty from China under the Asia Pacific Trade Agreement (APTA).
"Taking advantage of the nil / low import duty rates in India, these countries find India an attractive outlet for diverting their excess inventory," said Agarwal adding that apart from the overall negative impact of duty-free imports on the domestic paper industry, it is making most small and medium paper mills in India commercially unviable, and also jeopardizing the livelihoods of thousands of farmers engaged in agro / farm forestry and supplying wood to paper mills.
Rohit Pandit, secretary general, IPMA, added that in order to provide a level playing field to the domestic industry, paper and paperboard should be kept in the exclusion list, with no preferential treatment in terms of import tariff, while urgently reviewing the existing FTAs and formulating new FTAs. "Further, suitable safeguard, anti-dumping and countervailing duties on imports of various grades of paper should be imposed," he said.
Seshasayee Paper & Boards's expansion to increase its capacity of paper & pulp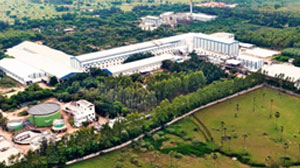 Erode-based Seshasayee Paper and Boards Ltd.'s (SPB) standalone net profit for the quarter ended March has more than doubled to INR 116 crore from the year-earlier period due to increased sales volume.
During the quarter under review, revenue from operations grew by 22% to INR 573 crore. Material costs increased by 25% to INR 242 crore, while power and finance costs rose to INR71 crore from INR 54 crore, the company said in a regulatory filing.
The board declared a final dividend of INR 6 per share to be paid by June 19.
Recently the board, accorded in-principle approval to secure environmental clearances for the INR700 crore Mill Development Plan-IV (MDP-IV) project.
As per the plan, the expansion would augment paper annual capacity from 1,65,000 tonnes to 2,31,000 tonnes in Erode, and that of pulp capacity (wood and bagasse) by 72,000 tonnes to 2,52,000 tonnes in Tirunelveli.
The enhanced pulping capacity would help SPB in replacing costlier purchased pulp (imported pulp/ deinked pulp) and reduce the overall cost of manufacturing per tonne of paper.
Phase-I of the project is currently expected to be completed in about 30 months. The entire project cost is expected to be met out of its internal accruals, SPB said.
Valmet and JK Paper sign a performance agreement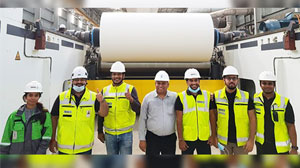 The 172,000 TPA PM5 at JK Paper Limited's Fort Songadh Mill had a fast and smooth start-up in August 2021. JK Paper and Valmet are Partnering for creating a global benchmark on this machine.
The Valmet delivered PM5 at JK Paper Limited's Fort Songadh Mill in India started up in August 2021. The start-up was successful, fast and smooth, and good operation close to the guaranteed production levels was achieved right in the beginning. This machine has been designed for a capacity of 172,000 tpa. Valmet has been supporting us well since the start-up. JK Paper is now looking forward to further optimizing the process conditions and auxiliary systems in terms of energy and capacity which were not part of the Valmet delivery scope, to make the machine as one of the global benchmarks. Given the fact that it is a multi-supplier set-up, Valmet has been relentlessly supporting us in all aspects irrespective of the scope of supplied items," says P.K. Suri, JK Paper Limited. The target of the agreement is to utilize in cooperation Valmet's know-how and expertise to achieve trouble free operations and further improve machine efficiency. The defined KPIs are aimed to be achieved through necessary modifications/upgrades of the auxiliary systems and optimizing process parameters.
"I'm really pleased that Valmet was chosen as the main supplier in this project. In addition to board machine technologies, we will deliver a large scope of chemical systems – our first chemical system delivery in India. Our strong know-how on special coating and excellent wet end technology references in India and other countries in Asia further contributed to reaching the agreement", said Varun Jain, Director, India Region, Valmet.
Orient Paper to Invest Rs 475 Crore in Expansion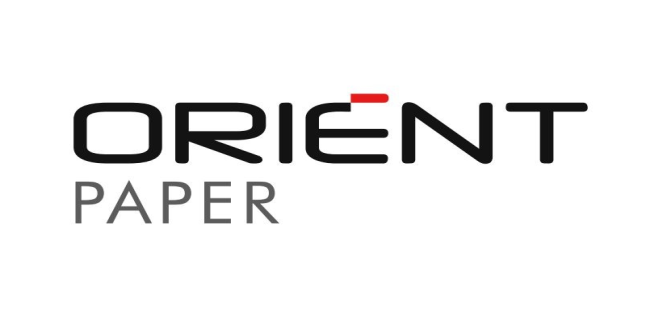 Orient Paper and Industries announced that its board has approved a capital expenditure of Rs. 475 crore. The capex will be used in modernisation of its manufacturing facility at Amlai in Madhya Pradesh.
The company in a regulatory filing at exchanges has said, "The Board of Directors of the Company at its meeting held recently, inter alia, approved the capital expenditure of Rs. 475 crores for modernization of its manufacturing facility at Amlai, Madha Pradesh. The project will improve operating capacity of the paper mill to 400 tonnes per day and is likely to be completed in 24 months."
Leetha Pack ready to replicate paper cup export success in India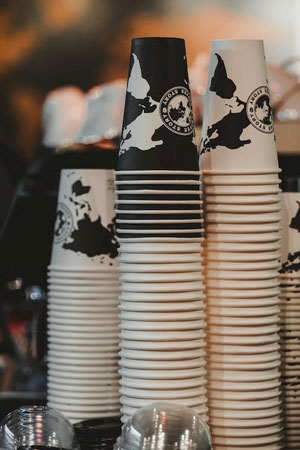 The firm supplies biodegradable paper cups to a number of global brands including Costa Coffee, Guinness, and Costco, across 20 cuntries Kochi-based biodegradable paper cup maker Leetha Pack Pvt Ltd, which is a major player in the export market for paper cups, is ready to replicate that success in the domestic market, company promoters said here.
Leetha Pack supplies biodegradable paper cups to a number of global brands including Costa Coffee, Guinness, and Costco, across 20 countries. According to the company's Directors Jackson Mathew and Don Mathew, the vast majority of disposable paper cups used in the country are plastic-lined paper cups that are non-biodegradable.
These are banned in Kerala, but industry players estimate that on average about 4 crore plastic-coated paper cups are smuggled into Kerala from neighbouring States, mostly from Tamil Nadu. Jackson said, about 250 small-scale paper cup manufacturers in Kerala were forced to shut their units, resulting in the loss of 5,000 jobs. "We are ready to help them with our technology, which can revolutionise the paper cup manufacturing sector," he said. Don Nathew said the company aimed to bring awareness and solutions to an environmental issue. "We are ready to provide raw materials and share other technical inputs for making genuine biodegradable material for food packaging. Leetha Pack is the only company in the country that has exported plastic-free paper cup technology and raw materials to countries including China and Taiwan, besides European countries," further he added. Jackson said the importance of plastic-free paper cups was significant from the environmental aspect, particularly in the context of the recent fire at the Brahmapuram waste disposal plant.
Company profile Established in 1979, the company is among a few paper cup manufacturers in the world chosen for the NextGen Cup challenge. According to the Directors, Leetha Pack exports 90 per cent of its products, and it is the only company in India with three international and national certifications confirming its 100 per cent biodegradable standards.
Lemit Paper engages elite paper technology suppliers for setting up a 450 TPD Duplex Board Mill in Morbi, Gujarat
Paperboard packaging continues to be a strong and growing segment within the Indian packaging market, a part of the paper and packaging industry. The market for packaging board is likely to grow at 9% to 10% annually in India compared to around 4% the world over. This growth is catalyzed by personal consumption and the growing substitution of plastic products. "Environment-friendly packaging solutions have become a norm rather than an exception for the packaging companies worldwide. The profound change in corporate standards, governmental policies, trade regulations, and consumer tastes have led to a paradigm shift toward eco-friendly solutions in the packaging market," Said Mr. Praful Patel, Managing Director of Lemit Papers LLP
Founded by a group of young entrepreneurs, Lemit Papers is probably one of the largest duplex board plants ever set up in India, "we have planned to set up 450 TPD mega capacity of packaging board with huge investment of INR 200 Crore, " Mr. Praful Patel, said. Lemit Papers' vision is to serve the best quality duplex board paper to the packaging industry. With this vision, Lemit Papers will procure top grade technology and machinery from world's renowned machine suppliers. Kadant Lamort S.A.S, France will supply Pulp mill and Approach flow machines. Paper Machine will be from QinyangPing'an light Industry machinery, China. Hot dispersion will be supplied by Cellwood Machinery, Sweden and IQ scanner will be from Valmet.
"This mega capacity packaging board plant is being founded by the business partners of L group of Companies, one of the major player in the Ceramic Industry in India. L group of companies having more than ten manufacturing plants of ceramic tiles, is diversifying its business and setting up a Duplex Board paper mill with 450 tonnes/day of production capacity," Mr. Patel said.
The paper mill will manufacture LWC, HWC, Grey back and white back duplex boards in various thicknesses. Their deckle size will be 3750mm and product will be available in reel and ream form. The commercial production of board is expected to start by May 2022. Lemit Papers will have GSM range of 150 to 450 GSM. "We are focusing on export of the packaging board to worldwide. Our quality is our 'motto' and will leave no stone unturned in achieving the best quality," he said.
Lemit papers will need large quantities of various grades of local and imported paper scrap and will be a major player in the market for finished products. Paperboard can be produced from both raw and recycled materials and is actually the largest market for recycled paper worldwide. Very strong for its lightweight, that combination makes ideal for wide usage in food packaging. Additionally, the material is used in a vast array of other retail packaging as well as book and magazine production.
Valmet to supply a multi-fuel boiler to Kipaş Kağit Sanayi Isletmeleri A.Ş.'s paper mill in Turkey
Valmet will supply a multifuel power boiler and auxiliary process equipment to Kipaş Kağit Sanayi Isletmeleri A.Ş.'s paper mill in Kahramanmaraş, Turkey. The new boiler will improve the reliability of the paper mill's steam and electricity supply. Additionally, its steam production capacity will be sufficient for the mill's future paper machine PM 4. Kipaş Kağit Sanayi Isletmeleri A.Ş. started as a joint venture of Kipaş Holding in 2011 and produces high-quality containerboard paper from waste paper. Currently, Kipaş has two paper machines: PM 1 in Kahramanmaraş with an annual production capacity of 450,000 tons and PM 2 in Söke with a production capacity of 720,000 tons of coated grades
The order was included in Valmet's orders received of the second quarter 2021. Typically, the value of this kind of order is in the range of EUR 25–35 million. The boiler plant startup is scheduled for the third quarter of 2023.
"We are very happy with Valmet's way of working and the excellent cooperation in our earlier boiler plant project. We find Valmet's technology reliable and appreciate its environmental friendliness," says Sinem Öksüz Dedebayraktar, Board Member of Kipaş Kağit Sanayi Isletmeleri A.Ş.
"This is a repeat order from Kipaş Holding, as we have supplied an identical plant earlier to their Greenfield paper mill in Söke, Turkey. We value the customer's trust in us highly," says Kai Janhunen, Vice President, Energy Business Unit, Valmet.
Valmet's delivery includes a Valmet CFB Boiler for co-firing paper and water treatment sludge, plastic rejects and coal. The boiler will utilize circulating fluidized bed (CFB) technology, and the boiler plant will have a steam production capacity of 260 tons per hour (114 bar, 542 °C). The delivery also includes a Valmet Electrostatic Precipitator, a Valmet Bag House Filter, a Valmet DNA Automation System and spare parts.
Valmet to deliver key pulp technology to Nine Dragons' new Beihai mill in China
Valmet has received several pulp technology orders from Nine Dragons for their pulp, paper and board greenfield project in Beihai city, Guangxi autonomous region, in China. The order consists of two complete fiberlines, two bleached chemi thermo mechanical pulp (BCTMP) lines, a recovery boiler and DeNOx scrubbers. The deliveries will be done in phases and the start-ups are scheduled for 2023.
The value of the order will not be disclosed. However, a project of this size and scope is typically valued at around EUR 140 million. The order was included in Valmet's orders received of the second quarter 2021. Nine Dragons is developing its production portfolio and building pulp mills to support its new and existing paper machines with high quality raw material.
"This project is the result of good cooperation between Nine Dragons and Valmet to find the optimum mill concept solution. I am happy to say that the outcomes are state-of-the-art process solutions, which will allow Nine Dragons to produce high quality pulp grades in a more sustainable way with excellent efficiency in energy and raw material utilization. We are committed to continuing to support Nine Dragons with the latest technology and strong local presence in China," says Zhu Xiangdong, Area President, China, Valmet.
Valmet's delivery includes two fiberlines, two BCTMP lines, a recovery boiler and DeNOx scrubbers for recovery boiler and lime kiln with the corresponding spare part packages.
The fiber-lines will provide Nine Dragons with flexibility to produce pulp grades of different types. The new fiberlines provide possibilities to optimize pulp properties with lower power and wood consumption. This allows Nine Dragons to achieve excellent resource efficiency. The deliveries include Valmet Continuous Cooking G3, Valmet Screening, Valmet Refiner and Valmet Washing, Oxygen and Bleaching technologies.
The BCTMP lines include impregnation system, high consistency refining, and bleaching system, low consistency refining, screening, dewatering and washing. It is designed to provide high yield, low energy consumption and excellent pulp quality for the new paper machines.
The recovery boiler has multiple high-power features, including multi-stage preheating of feed water and heat recovery from flue and vent gases to combustion air. The boiler is designed for low emissions and high availability. The boiler also includes non-condensable gas (NCG) incineration. In addition, the delivery includes safety related systems and Boiler Diagnostics System for the recovery boiler.
The DeNOx scrubbers for recovery boiler and lime kiln are equipped with chemical feeding in order to achieve very low NOx emissions. The process can reduce emissions under the required 50 mg/Nm3 level with high availability and low maintenance need
Satia's additional capacity of 100,000 MT to come into production by the end of Q3 FY22
One of the largest Wood and Agro based paper manufacturers in India with a fully integrated manufacturing facility comprising of upgraded paper machines, agro and wood pulping plant, chemical recovery and power generation plant – Satia Industries Ltd. (SIL) is all set to start commercially its proposed additional capacity of 1,00,000 MT by of this year.
While release the Q1 results of FY22, Mr. R. K. Bhandari, Joint Managing Director said, ''at the end of last quarter, the paper industry was expecting huge surge in demand from the expectation of reopening of educational institutions. But this expectation was impaired by the outbreak of 2nd wave of COVID-19 which brought along with it extended lockdowns and deceleration of economic activity. Our ambitious INR 5000 mn expansion plan is progressing as expected. We expect the additional capacity of 100,000 MT to come into production by the end of Q3 FY22. A total of over 4000 mn has been spent on the development of the new project, out of which ₹ 2500 mn is disbursed by the Banks and rest is financed from Internal Accruals.
Further, Table cutlery machines erection is complete and mechanical trials are going on and we expect to commercially start operations before end of current quarter.
We are very confident that our capex plans, strategy of venturing into new high growth potential green products and investing in latest modern technologies promise to unlock great benefits for all our stakeholders in future.
Our government's reassertion on 13th August 2021 to ban Single-Use Plastic items from July 1, 2022 will open new opportunities for the Paper industry as a whole and endorses our futuristic decision to enter into Cutlery segment well in time."
Satia Industries' total revenue from operations increased by 53% from INR 125 crore in Q1 FY21 to INR 191 crore in Q1 FY22 owing to higher capacity utilization of 124% against 87% in Q1FY21. Net profit stood at INR 21.99 Cr in Q1 FY22, compared to ₹ 11.56 Cr in Q1 FY21.
Mr. R. K. Bhandari further said the statement that, despite Covid restrictions, SIL's business continues to see persistent traction from state textbook boards and open market. We have been able to record a further growth in SIL's production level of 32627 MT in Q1 FY22 as compared to the production of 22809 MT in Q1 FY21.
In continuation of SIL's robust order book status, as shared in SIL's earlier quarterly updates, SIL has orders in hand for over 30 days.
SIL's key product sold during the quarter was Maplitho Paper for State Text Book Board, besides Snow White Paper, Super Snow-White Paper and more than doubled the share of Copier and Cup stock paper over the Q1FY21.
"The erection work of 4th paper machine is almost 85% complete. Our Multi-fuel, 75 ton steam per hour capacity boiler has been commissioned and presently we are burning rice straw as fuel in this boiler which is cheaper by over 50% as compared to rice husk. This initiative of the company has gone a long way in curbing air pollution which would have been caused by burning of over 125,000-ton rice straw by farmers in their farms without any protection of Electrostatic precipitator," Mr. Bhandari said.
Civil work of wood pulping plant is almost 80% complete, and it is expected to partly commence operations by end of September 2021. SIL has installed two Table cutlery machines with an annual capacity of 2000 tonnes. The erection and installation work is completed and commercial production will commence from Sept., 2021.
Zume, a US-based global brand, engaged in producing and outsourcing of moulded table cutlery products has agreed to share its patented customized designs with SIL for manufacturing and marketing packaging product as desired and demanded by the global market. The expected average realization will be higher by 40-50% as compared to local manufacturers' market realization.
Valmet to upgrade a recovery boiler for Lee & Man Pulp Manufacturing Limited's Chongqing mill in China
Valmet will offer recovery boiler upgrade service to Lee & Man Pulp Manufacturing Limited's Chongqing mill in China. The project is scheduled to be finished in the second quarter of 2022. Established in 1994, Lee & Man Paper Manufacturing Ltd has grown from a small company into a world leading paper and pulp manufacturer. The Group manufactures linerboards of various grades and corrugating medium of different specifications used for different industrial packaging purposes. The group currently has five paper mills and one pulp factory in China and an annual capacity of 6.88 million tons of containerboard, 180,000 tons of pulp, and about 900,000 tons of tissue paper.
The order is included in Valmet's orders received of the third quarter 2021. The value of the order will not be disclosed.
"Valmet's solution will solve our actual issues and apply the proven advanced technical knowhow with the latest innovations. I believe that our recovery boiler will achieve safe, stable and efficient operation after this upgrade. And the future cooperation between Lee & Man and Valmet will be further strengthened," says Zhang Dingjun, Senior Manager, Chongqing Lee & Man Pulp Manufacturing Limited.
"We firmly believe that with Valmet's technical advantages and full service capability, the recovery boiler will be greatly improved in safety, operational efficiency and unplanned shutdowns," says Fu Xuebing, Senior Mill Sales Manager, Valmet China South Region.
"This is the first time that Valmet gets involved in modifying and upgrading a non-Valmet recovery boiler. Among multiple technical solutions, we decided on the optimal solution based on customer feedback, site audit, and comprehensive consideration of reliability, purchase lead time, production schedule, cost control and logistics," says Amanda Xu, Product Sales Manager, Valmet China Services.
Valmet's delivery will include, a new recovery boiler floor with entire composite tube San38/SA210; new primary air ports and castings with Valmet design; new furnace screen, and erection advisor. All parts with composite tube San38/SA210 will be manufactured in Valmet's workshop in Lapua, Finland, and imported to customer mill after pre-assembly.
Nachiketa Paper is gearing up to bang the market with a mega capacity of high RCT paper in 2022
Corrugated packaging industry has been adequately meeting the packaging requirements of the country by successfully substituting wooden and plywood boxes, thereby contributing to environmental protection and the ecological balance. The reusable and recyclable nature of corrugated boxes reduces packaging waste. This has resulted in an increased demand for corrugated boxes in various industries such as food & beverages, building & construction, clothing, freight forwarding, logistics, cosmetics & personal care, and pharmaceuticals.
"On the basis of application, the market can be classified into writing and printing paper, paper board and Kraft paper for packaging and newsprint. Of this, the biggest share is accounted for by the paper board and Kraft paper packaging segment, which is expected to grow on the back of rising growth in the e-commerce sector. The growing use of paper in food packaging is also expected to strengthen off-take," said Mr. Harish Jindal, Managing Director of Nachiketa Paper Ltd.
"On the basis of application, the market can be classified into writing and printing paper, paper board and Kraft paper for packaging and newsprint. Of this, the biggest share is accounted for by the paper board and Kraft paper packaging segment, which is expected to grow on the back of rising growth in the e-commerce sector. The growing use of paper in food packaging is also expected to strengthen off-take," said Mr. Harish Jindal, Managing Director of Nachiketa Paper Ltd.
"First we will complete the installation process of power plant of 5 MW in phase –I and then embark upon the erection of machinery of PM-III from December 2021 onwards," Mr. Jindal added.
Nachiketa Paper is going to install a 200 TPD new paper machine of high RCT paper production. "We have already bought the most of the machinery from well known suppliers, like head box is from a prominent company in Europe, Pulp mill is supplied by Yunda Machinery, China and Dryers is also from China. "PM-3 will be a triple wire machine with all critical components including automation to get high RCT quality paper. We are expected to roll out the production on new machine by April 2022," Mr. Jindal said.
The Kraft paper market is projected to grow from USD 15.6 billion in 2019 to USD 18.7 billion by 2025, recording a CAGR of 3.0% during the forecast period. The rise in demand for Kraft paper in various end-use industries, such as food & beverages, building & construction, cosmetics & personal care automotive, and consumer durables, is a key factor that is projected to drive the growth of the Kraft paper market across the globe. In addition, factors such as rapid urbanization across regions and the recyclability feature of Kraft paper are projected to contribute to the growth of the Kraft paper market during the forecast period.
Nachiketa Paper presently producing 250 TPD paper. "We are manufacturing Absorbent Kraft on PM-1 and Core Board on PM-2 and planning to produce 120 to 250 GSM kraft paper for the manufacturing of corrugated Box and paper carry bags on PM-III," Mr. Jindal, said.
The deckle of PM-III is 3.1 meters (Finished) and the paper mill is also planning to redesign its wastewater treatment plant to absorb the new paper machine's waste water. The booming Indian economy and flourishing organized retail have raised the expectations that consumption of corrugated packaging will begin to expand again as the number and volume of goods packaged in corrugated increase.
Seshasayee Paper and Boards expanding its Product Mix to minimize the pressure of demand on WPP; earned INR 18.56 Cr profit after tax in Q1
The Indian Paper Industry is expecting that the paper demand to pick up and grow by 11-15% year on year in fiscal 2022 with schools, colleges and office spaces are expected to open and drive the demand. India's one of the largest paper mills located at Erode, Tamil Nadu, Seshasayee Paper and Boards Limited (SPBL) expects a stronger Q3 and Q4 of FY 21-22 with a large set of country's population getting vaccinated by then and general economic mood turning positive.
"Slowdown in the Indian economy, coupled with poor offtake in export markets due to the pandemic situation, had resulted in significant reduction in demand for Printing and Writing Paper, key segment in which the Company operates. Due to these factors, Company witnessed a huge drop in revenue and profits during the financial year ended March 31, 2021," Mr. N Gopalaratnam, Chairman – SPBL said during 61st Annual General Meeting of the company.
During Q1 of fiscal 21-22, its revenue stood at INR 218 crore against INR 139 crore in the year-ago quarter (Q1 FY 20-21), while profit after tax was INR19 crore against INR 18 crore. Replying to a shareholder question Gopalaratnam says, our dependence on Printing and Writing is high and that is where our margins are high. This segment is not going to be permanently under stress. Lot of efforts have been taking by the Government on education; new education policy has been developed. Worldwide, India is considered to be the main country for printing and writing paper. This is not the end of the growth of Printing and Writing Paper.
"For 2-3 years, the impact of Covid will be there. We are now creating alternate products, just to be in those markets. We already have a large product mix and we are expanding this further to include Kraft and multi-layer boards. Product mix will be altered depending on demand," he said.
On the question of demand environment and Sales realization, Mr. Gopal says, Demand is more muted now. In fact, our sales was more than 100% of our capacity in March. April it came down to 70%; May at 42%; June picked up and moved to 70%. Currently, we would be at about 80%. Our Production levels are around 85-90%. Similarly, Sales realization has also started coming down. We have been impacted by significant increase in cost of input materials like wood, pulp, coal, waste paper. On top of it, there is lack of demand. We have a lot of challenges.
A shareholder asks that what is the reason that other countries created scale benefits with mega-size plants but in India, industry is still fragmented?, Mr. Gopal replies that reasons applicable to agro-industries is also applicable to the integrated wood mills. We have a very poor raw material base. Our access to good quality raw materials is a problem. Wood based Paper units individually meets 95% of its wood requirements through' Tree farming. These happen in small scale in marginal farmers lands. Their prices are exorbitant when compared with international prices. We spend about 120 US $ per t of wood in India, whereas outside India, it is about US $ 60. Proposal for allocation of waste land to paper mills for wood plantation, has been pending with various Governments for a long time.
"We have not allowed the machines to shut as much as the others were doing. We use them somewhat beneficially to produce pulp board. Definitely the strategies have helped in delivering superior profits,
"On next Growth project of SPB – Covid has given confusing trends. We have to wait for 3-4 months. Anyway, our next growth strategy will be in Unit – Tirunelveli," Mr. Gopalaratnam informed the shareholders.
Mr. Gopalaratnam looks optimistic on the revenue side, on completion of MDP-III, SPBL might be at Rs 1500 crores with better margins.
Century Pulp and Paper reports 92 percent jump in sales revenue; strong demand in packaging board & Tissue
Century Pulp and Paper located in Lalkuan, Uttarakhand, manufactures a wide range of paper products including writing and printing paper, tissue paper, paper board and paper & rayon grade pulp. Over the years, it has augmented its capacities by commissioning a prime-grade tissue paper plant along with three sheet-cutting units across the northern and eastern part of India.
Strong demand in packaging board and tissue is turning profitable for paper manufactures, manufacturer of a wide range of paper products- Century Pulp and Paper (CPP) has reported an increased sale revenue in the first quarter of FY 21-22. CPP registers a 92 percent jump in net sales in Q 1 FY22 as compared to Q1 FY21 while Business operated at 94% capacity in Q1 FY22 as compared to 57% in Q1 FY21.
Commenting on the Ql FY22 results, JC Laddha Managing Director, Century Textiles and Industries Limited (CTIL) said, The Pulp & Paper business has performed well in the quarter due to strong demand from tissue and board segments.
Considering the present economic environment and the uncertainty over the third wave, the short to medium-term outlook for the Indian paper industry appears to be volatile. Writing and Printing Paper will face some challenges till the educational institutions, offices etc, reopen. The Packaging Board segment is likely to see sustained high demand going forward. An increase in tissue per capita consumption is expected due to rising health & hygiene awareness.
Punjab Govt allots 17-acre land to JK Paper for setting up corrugation plant in Ludhiana cycle valley
Welcoming the JK Group on its maiden foray into the State with a planned investment of Rs.150 crore, Punjab Chief Minister Captain Amarinder Singh handed over a letter allotting 17 acres of land at a cost of around Rs. 40 crore in the Hi-Tech Valley at Ludhiana. The Group plans to set up a corrugated packaging paper manufacturing unit in the Cycle Valley.This is the second big group entering Punjab with sizeable investment plans within a fortnight. Recently, Aditya Birla Group had purchased land and finalized two projects with an investment of Rs. 1500 crore in the state
The Chief Minister assured the JK Group of his government's total support in the venture, and expressed the hope for more investments in the future. He further assured the group of complete cooperated from his government in setting up their unit and also during commercial operations of the project. As per the media reports "the company board has approved an investment of Rs. 150 Crore for setting up Corrugated Packaging Plant in Punjab; this plant is expected to start the commercial production by December 2022. The box making capacity of the plant will be 50,000 tonnes per year,"
Punjab, due to its pro-investor industrial policy and lucrative incentives, has now emerged as the most preferred investment destination in the country, the Chief Minister said. 'Invest Punjab', as a one-stop shop, has seamlessly facilitated investments worth Rs.91,000 crore in over 2900 project proposals received by the state in the past four years, he said, adding that of these nearly 50% had already started commercial production. He expressed the satisfaction over the State successfully attracting and retaining significant investments even during the Covid-19 pandemic.
The Group's unit will initially procure raw material, which is waste paper, from different parts of the country and supply finished goods, which is corrugated packaging paper, to industries in Punjab and other neighbouring states. It will also provide a fillip to the waste paper industry ecosystem in the State, helping Punjab achieve its sustainability goals. The presence of this unit in the State will help the local industries in sourcing their packaging material from within the State which will enhance their cost competitiveness. Further, the majority of the production will be consumed in the State, which will help boost the State's GST revenue.
CEO Invest Punjab, Rajat Aggarwal, elaborated on the State's investment promotion agency 'INVEST PUNJAB', which has been recently rated as the 'Top Performing Agency' by the Government of India. He further said that the Hi-Tech valley at Ludhiana provides a high quality 'Plug and Play' infrastructure to potential investors and, therefore, has attracted investments from prominent industry players, such as Hero Cycles, Aditya Birla Group, and JK Paper Ltd. Hero Cycles Limited has already set up their anchor unit in the Valley with a production capacity of 4 million bicycles per year, especially e-bikes and premium bikes. JK Paper Limited is also looking forward to start construction of its proposed plant at the earliest and commence commercial production within one year, added Aggarwal.
Expressing gratitude to the Chief Minister, Vice-Chairman & Managing Director of JK Paper Ltd. Harsh Pati Singhania lauded Punjab's industrial ecosystem, forward-looking industrial policies and conducive business environment, which motivated their decision to invest in the State.
Chaitanya Hari Singhania, son of Harsh Pati Singhania and head of the Dairy and Foods Business of JK Organisation, also accompanied the delegation at the meeting. Looking at the prospects for the welfare of the farming community in the State, the Chief Minister invited Chaitanya to explore investment opportunities in Dairy and Foods Sector in the State.
Jodhani Papers new 3rd Unit of 500 TPD started at Tumkur, Karnataka, India
Karnataka ( an Indian State) based Jodhani Group has come up with a new recycling paper plant with a capacity of 160000 MT per annum, Comprising of advanced technological equipment sourced from Sweden, Finland, China, and India. With an experience of 50 years, Jodhani Paper gauges exactly what its customers want and keeping their needs and demands in mind, this plant has been designed.
Karnataka ( an Indian State) based Jodhani Group has come up with a new recycling paper plant with a capacity of 160000 MT per annum, Comprising of advanced technological equipment sourced from Sweden, Finland, China, and India. With an experience of 50 years, Jodhani Paper gauges exactly what its customers want and keeping their needs and demands in mind, this plant has been designed.
"Being the leader in manufacturing Recycled Kraft we have come up with a new 3rd unit at Tumkur Vasanthanarasapura Industrial area. The plant capacity is of 500 tons per day,
"We are introducing the most advanced and sophisticated paper machine to produce high-performance fluting paper, named as AlfaFlute, which is capable of running in your machine in trouble-free conditions with almost zero breaks. The group, using its rich experience, has made sure that a "consistent quality" is the key to a satisfied customer. Be it odor, GSM, moisture profile, or runnability, no front is left unattended," He informed.
Mr. Jodhani tells that we have commenced commercial production at our new plant and invite you to be a part of our vision and become a global player by increasing your productivity and product quality.
Talking about the technical side of the new paper machine, Mr. Jodhani explains, we are the only paper mill in India having specialized machine to make high strength fluting paper in lower GSM to give maximum value to our customers. Our commitment for zero compromise in quality and services has helped us gain long-term and loyal customers.
Explaining further, Mr. Jodhani says that we are using European technology for flat and clean paper ensures better fluting to liner bonding, better printability in the carton box and richer look of the box, higher tear resistance to withstand the corrugation plant speed of 250MPM, even in 70 GSM paper. "We are using best-in-class European technology to control the consistency and uniform GSM in CD and MD profiling"
"Our machine speed of 700MPM with 5300mm deckle confirms the pre-tested higher runnability of paper, hence higher productivity for our customers," he added.
Mr. Jodhani feeling proud to touch the 1000 TPD production level, "we are moving 40,00,000 tonne coal every month. With our latest plant in Tumkur, as of today, we are producing 1,000 tons of paper every day. That makes us one of the largest Kraft paper manufacturer in India."
Jodhani group's deep-rooted history goes back to year 1972 when it was founded by Shree Ghansham Das Jodhani, was started as a paper trading company which later also ventured into food processing Roller flour mills in early 1998.
The company moved to Bangalore, Karnataka when industrial India was taking a shape of reality. Year 2003 is when Jodhani group started its own paper manufacturing unit. Milestones became numbers which started to hit as the days passed. During mid 2015 Jodhani group diversified itself and introduced a new vertical of Coal import.
Jodhani Papers is continually trying to follow the industry best practices existing in the paper recycling industry and offer the most ideal solutions for its customers and partners. "Our in-house research group is a critical part of our new initiatives as we continue to diversify our business portfolio as a paper production and recycling company," he concluded