Growth oriented budget for Manufacturing Sector, however may hurt waste paper based paper sector by increasing basic custom duty on import of waste paper, says Mr. Pramod Agarwal, President, IARPMA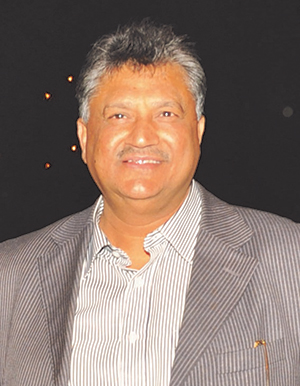 Mr. Pramod Agarwal, President, IARPMA.
The budget has proposed an increase in capex outlay by 35.4%, expansion of national highways network by 15% and addition of 25,000 km of roads,, development of four multi-modal logistics parks in the coming year; focus on electric vehicle (EV) charging infra and a new battery swapping policy. It also proposed a gradual reduction in customs duty to 7.5% for all project capital goods imports and allocation of ₹19,500 crore for production-linked incentive (PLI) scheme for manufacturing of polysilicon solar modules. It is clear that the government wants to sustain and stimulate the economic recovery process. Moreover, the finance minister has outlined several positive signals for the manufacturing sector.
Mr. Agarwal said, the paper industry welcome the statement of the finance minister that the policies and required legislative changes to promote agroforestry and private forestry will be brought in. This will augur well for the paper industry, he added. However, an increase in the basic customs duty on recovered paper/wastepaper, an important raw material used by the paper industry, from nil to 2.5 percent has come as a dampener. Due to covid and other related issues, the industry is passing through challenging times and is hard-pressed for raw materials in view of supply-side constraints.
Mr. Agarwal further added that an increase in duty on wastepaper will add to the production cost. Since the domestic paper recovery rate in India is around only 45 percent as compared to over 75 percent in developed countries, import of recovered paper or waste paper is necessitated for domestic value addition to meet the growing demand for paper in the country. Any imposition of import duty on recovered paper or wastepaper is not justified till the time that the collection and recovery of waste paper in the country does not increase substantially through efforts by all stakeholders. Mr. Agarwal urged the government to reinstate the basic custom duty to Nill duty, particularly at a time the industries passing through a critical phase due to covid pandemic.